Now streaming EXCLUSIVELY on HV! In the newest episode of The Art of Art, host Shane Guffogg talks with the marvelous Michael Lindsay-Hogg. Fans of the Beatles may remember Lindsay-Hogg from his role in the series Get Back. When he wasn't telling stories about Orson Welles or trying to get John and Paul to agree on, well, pretty much anything, he was filming and recording the footage for the documentary Let It Be (that later became the basis for Peter Jackon's series). Including that legendary rooftop performance! That's him standing next to George Harrison 👇
Lindsay-Hogg was integral to the rock n' roll scene of Swinging London in the 1960's. He basically created the modern music video. Which is just one of his many accomplishments when he wasn't hanging out with the likes of Mick Jagger. Michael has had a long and rich career in music, film and TV. He directed the acclaimed limited series Brideshead Revisited starring Jeremy Irons and the cult classic thriller The Object of Beauty with John Malkovich and Andie MacDowell. Last but not least, his biological father may in fact be Orson Welles.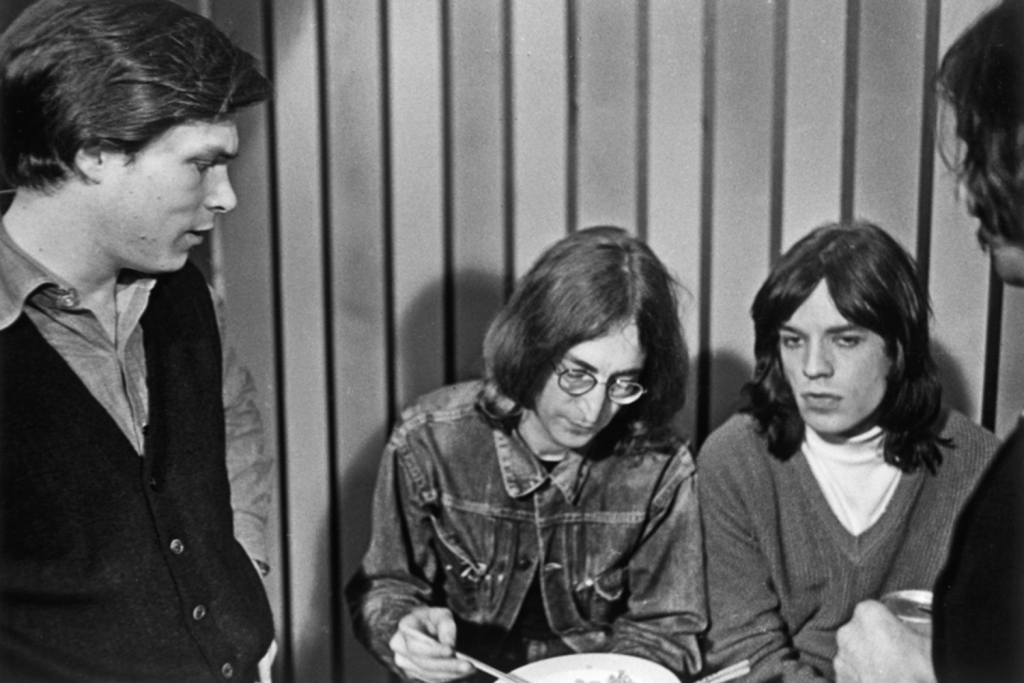 These days, Michael has found a new calling as an artist. He paints whimsical neo-expressionist portraits, sometimes with elements of fantasy or surrealism. While he describes art as more of a passion than a second (third, fourth, or fifth) act to his incredible career in music, film and TV, his works have won him acclaim and recognition. Collectors of his paintings have included indie film auteur Wes Anderson and the late fashion designer Gloria Vanderbilt.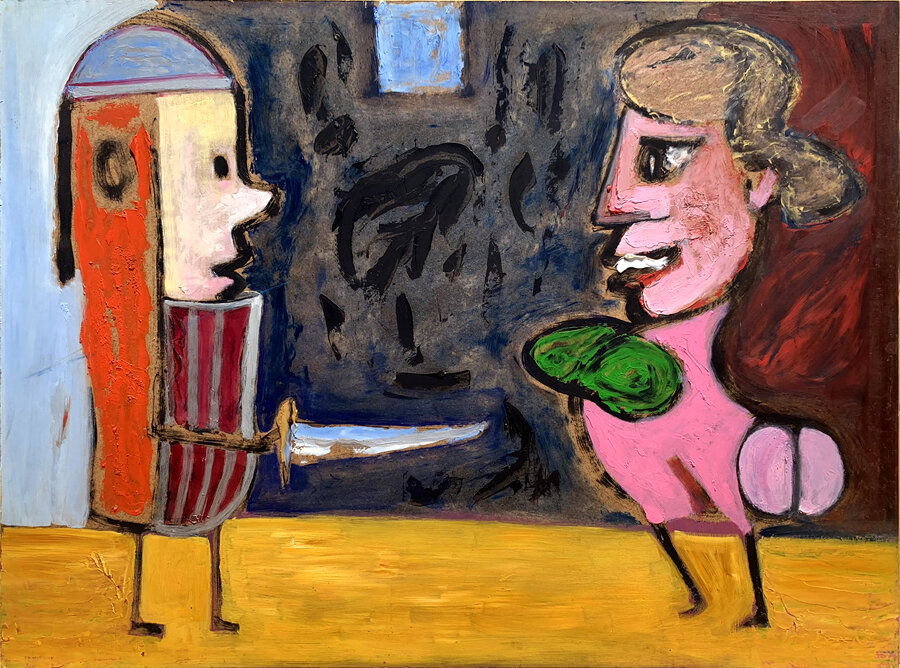 To find out how Michael Lindsay-Hogg went from filming the Beatles to painting works like this, watch episode 1 of his appearance in The Art of Art with Shane Guffogg ONLY on HV!