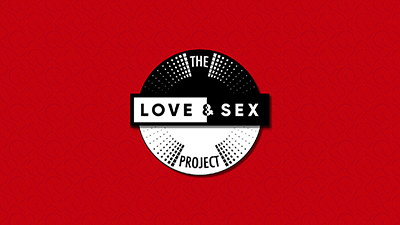 Everything is for sale on the internet if you look in the right places, and love is no exception. Thanks to algorithms and dating apps, the "shop 'til you drop" approach to romance has only tightened its stranglehold on modern society. Still, there's something that's disheartening – pun intended – if not deeply disturbing about this idea.
For women especially, there's a creeping notion that they're not the dominant consumers in the marketplace. Despite the best intentions of progressive tech bros and femme friendly matchmakers, inevitably women on these platforms can be made to feel like desperate sidewalk merchants, if not the disposable goods themselves. Maybe there's a bunch of dudes who feel this way too, but they're unlikely to ever admit it.
If it's true that love has always been a form of consumerism, then it's exponentially true that women and girls have felt the most negative effects of this. Perhaps this is why so much contemporary feminism focuses on female friendships instead of romantic relationships. The deck is always stacked against them, so women should play their own games while the menfolk are fucking around at the high stakes card tables. In this manner, Virginia Woolf's romanticized room of her own becomes a kind of consolation prize.
THINK OUTSIDE THE TINDERBOX

Females frustrated with the objectification of dating app culture might consider looking beyond the traditional models. The unwritten history of the world is filled with forbidden romantic relationships outside the bounds of society. Many of these, such as interracial, cross-cultural and homosexual relationships, have thankfully come to be widely accepted. Even the idea of a woman meeting a man for drinks, as the scholar Moira Weigel has noted, was once considered scandalous, a crime even… at least for the woman.
LOVE'S BLACK MARKET BADASSES
In a relatively more tolerant and openminded era, there are all still all sorts of non-traditional romantic relationships out there. Thanks to the rise of pansexuality, polyamory, and things we're sure exists but we've never even heard of, experimentation is alive and well outside the usual standards of consumer driven mate selection. There are likely even ways to upend the traditional one woman/one man romantic partnership from within the system if that's how your biological drive steers you. In the digital age, it's easier than ever to find others who are interested. This experience can and should be more like meeting members of a community than shopping for a pair of shoes.
The possibilities for a new sexual revolution have never been greater. Except women, not men, should be the ones to lead the charge.
Curious to learn more about HV's original series The Love & Sex Project? Become a member for EXCLUSIVE interviews, documentaries, video essays, series, and articles. The interactive project offers an intimate view of the evolving nature of relationships, dating, hookups, cybersex, taboos and more.
Image Credits
Cover Image by ParallelVision from Pixabay
Women Phones by mohamed Hassan from Pixabay
Dating App by Tumisu from Pixabay
Hacker Girl by Dr StClaire from Pixabay