For Ruth Asawa, the materials were the message. Her hanging biomorphic wire sculptures represent the most visionary breakthrough in the history of modern sculpture. They were such a brilliant piece of experimentation that the Japanese-Amereican artist initially had to defend their categorization as sculptures to museums and galleries. In her own lifetime, Asawa achieved reasonable success and acclaim for her innovative approach to the medium. Her work won public commissions in the San Francisco Bay area she called home, displayed in galleries and museums nationally and internationally, and featured in prominent publications like Time and Vogue. Yet somehow, she never received the same level of recognition as contemporaries like Robert Rauschenberg, who attended art school with Asawa.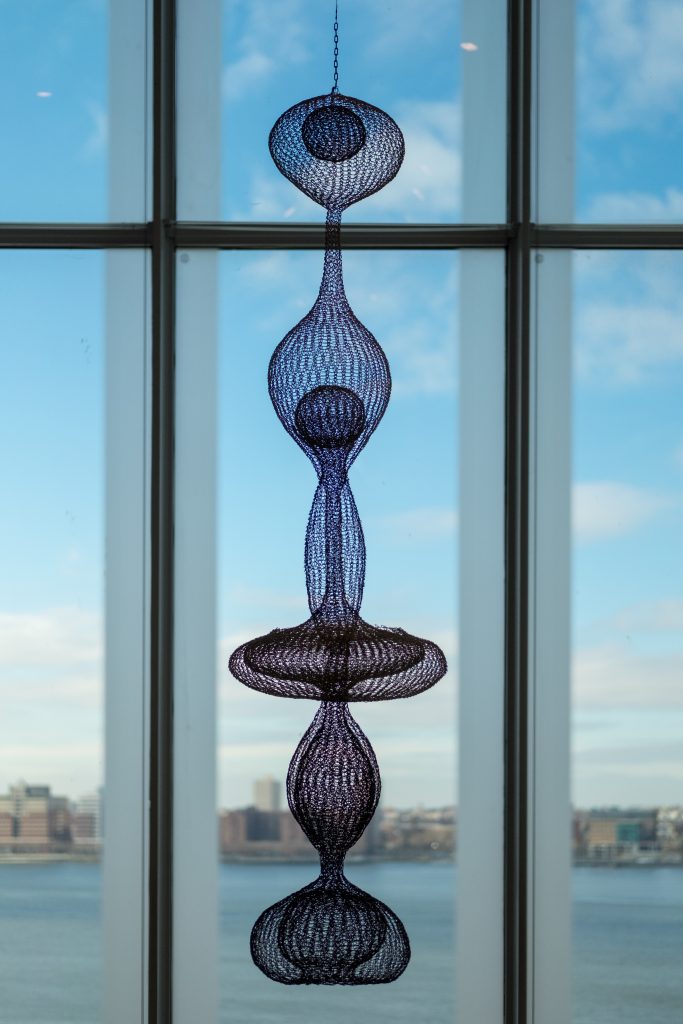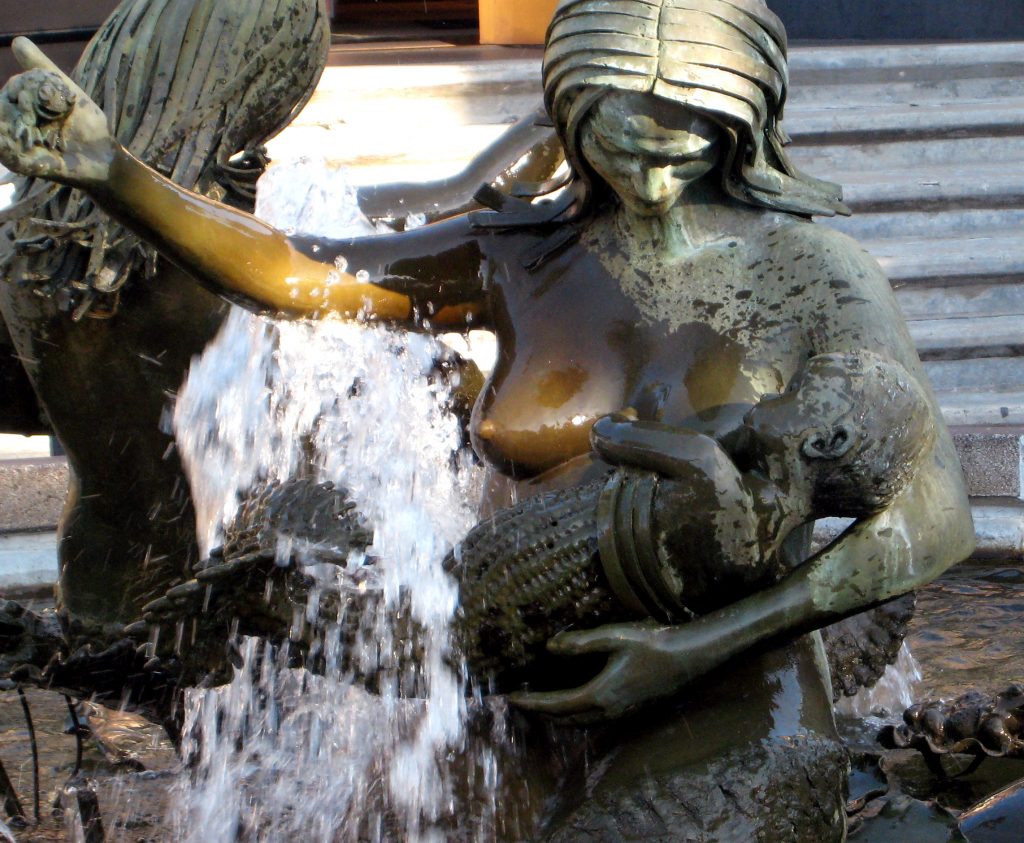 So why isn't Ruth Asawa a household name in the history of American art in the 20th century? How is it that the same artist who created the abstract wire piece on the left also carved the representative mermaid fountain that's now a tourist destination in San Francisco's Ghirardelli Square? Would it be surprising to learn there's actually a link between the two pieces in terms of the artist's unique sculptural style?
To find out why Ruth Asawa deserves serious consideration as the greatest American sculptor of the last century, read Max Bosch's review of her wonderful career. Exclusively on the HV site!
Feel free to visit some of the other BRAND NEW sculpture pages in HV's Art section while you're there…
Image Credits
All works by Ruth Asawa
Aurora Fountain. Photo by Shawn Clover
Andrea's Fountain and Ruth Asawa Number 1 1955. Photos by Sharon Mollerus