New on HV! Max Bosch explains why talented directors shouldn't direct big franchise movies. Whether you're over-, under- or properly whelmed by Ant Man and the Wasp: Quantumania, Max makes a compelling case for rising filmmakers to stay away from Marvel. Read the excerpt below.
---
Stop us when this starts to sound familiar. A young director makes an independent film that dazzles festival audiences with its bold storytelling and powerful performances. The movie builds buzz on its way to wider distribution, eventually ending up on every critic's list and awards show roster. This is how we've discovered the next wave of auteurs since the end of the New Hollywood era. It gave us the Coen Brothers, Jim Jarmusch, Spike Lee, Steven Soderbergh, Quentin Tarantino, two different Andersons, Alexander Payne, Kelly Reichardt, Barry Jenkins. Whether these filmmakers work in or out of the studio system, they continue to tell interesting stories with a distinct point of view. This process, by no means perfect, at the very least offered us some real voices. Now? It gives us the next Marvel movie.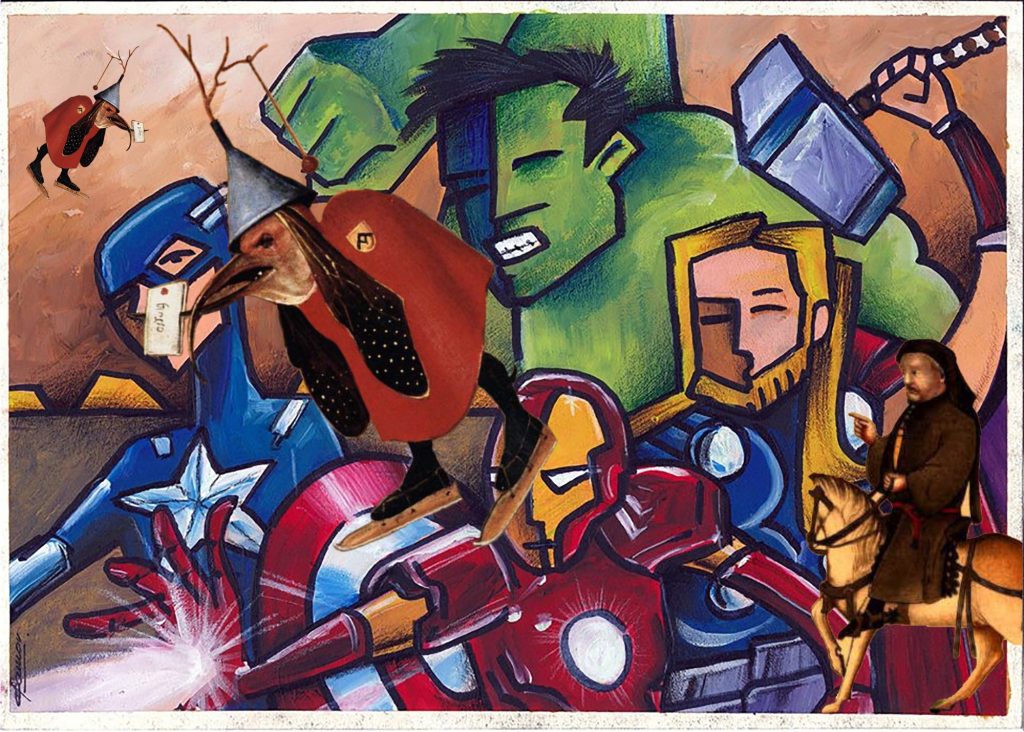 Before we continue, let's clarify: this isn't an attack on Marvel movies. They're keeping movie theaters alive. Some of them are even good. The Marvel Cinematic Universe, which weaves stories and characters across multiple media, is a fascinating undertaking no one thought would work. Also, we're not really even talking about Marvel movies. It's a symbol. Like the star on Captain America's shield. See, we know our Avengers shit? We're talking about any big franchise or lucrative IP: DC, Star Wars, Jurassic Park, etc.  
So why shouldn't rising filmmakers say yes when Marvel (remember, it's a symbol!) calls? Read the full piece on HieronyVision to find out.
---
Image by Solihin Kentjana from Pixabay. Modified with Public Domain publicity photos of Stanely Kubrick and Alfred Hitchcock
Image by Carlos Gabriel Morales Toro from Pixabay. Modified with Max Bosch and the Gardener.