This past year, HV hit the road! If we've been quieter than usual, that's because we were filming on location in Europe for big chunk of 2022. If you follow us on social media, you may have heard about the documentary examining the life and legacy of Oskar Werner. The late Austrian actor, who would have turned 100 this year, was a generational talent as a performer and a complicated human being. He began his life in extreme poverty in Vienna, opposed the Nazis, then became an internationally celebrated star of stage and screen. The film, made by and with the support of his surviving family members, presents an unfiltered look at his accomplishments and failures in art and life.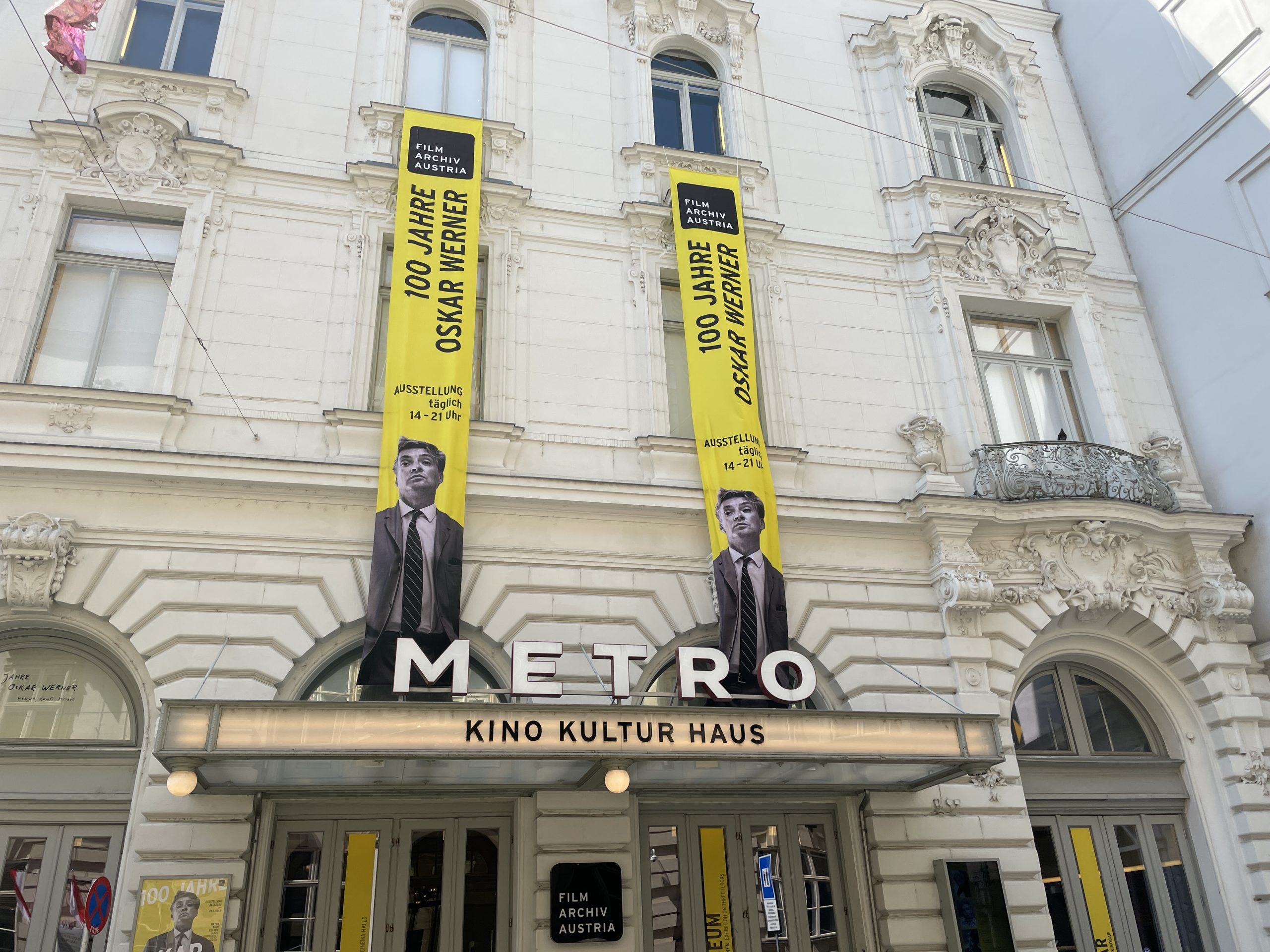 In some sense, this was the first HV Community project. Artist Members James Fields, Tyler of TOVISUALS, and Adam D-F traveled to film on location in Vienna this summer. With a lean and mean film crew trying to cover a lot of ground in a major European city, filming turned into a whirlwind tour of places from Oskar Werner's life: his birth house, the Burgtheater, the Prater amusement park, and the wine country hills outside of town, to name just a few.
The HV production model usually involves every member of the team doing a little bit of everything, and this shoot was no exception. It was a bonding experience for the entire crew, and thankfully no one was harmed. Even when running through a cobblestone street at night for a dramatic POV shot. The only bruises were to egos. This project was a great way to wrap up 2022. We'll see what new stories the HV Community produces next year.