On May 15, HieronyVision and Film Independent surprised 30 young filmmakers with a year of free membership in recognition of their talents. The winners of the 30 x 30 contest were hand-selected by both organizations. 25 of the winners are current film school students at NYU, UCLA, CSU Los Angeles, University of Chicago, and Chapman University, chosen by their professors in consultation with Film Independent and HV. An additional 5 winners were chosen from a pool of independent applicants not affiliated with any of the participating film schools. These 30 filmmakers are a diverse and accomplished group from a range of different backgrounds all over the world.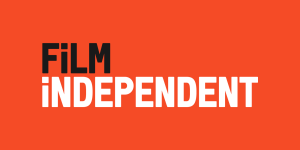 At HV, we were thrilled at such an enthusiastic response to this contest! It was a difficult decision to narrow down the field of talented applicants. In addition, HV also awarded 15 finalists a full year of Artist Membership at our site. The winners and finalists, along with their works, will all be featured in the Movies section of our site over the course of the next month. We are excited to showcase the talent and passion for filmmaking on our website and across social media. We also look forward to working with these young directors, writers, producers, actors and more to help them realize their visions! If you're interested in discovering a rising generation of filmmakers, become an HV Member today!
Didn't hear about the contest or just missed the cut?
Based on the positive response, we are hoping to run the contest again next year. If you applied and weren't selected as one of the winners or finalists, keep telling your stories and working on your craft. If you didn't see any the notices, follow us on social media to make sure you don't miss out. Or set a reminder to check back in the Spring of 2024 for instructions on how to enter! Want to be included on this and all future giveaways and events? Join the HieronyVision community of artists and fans today!