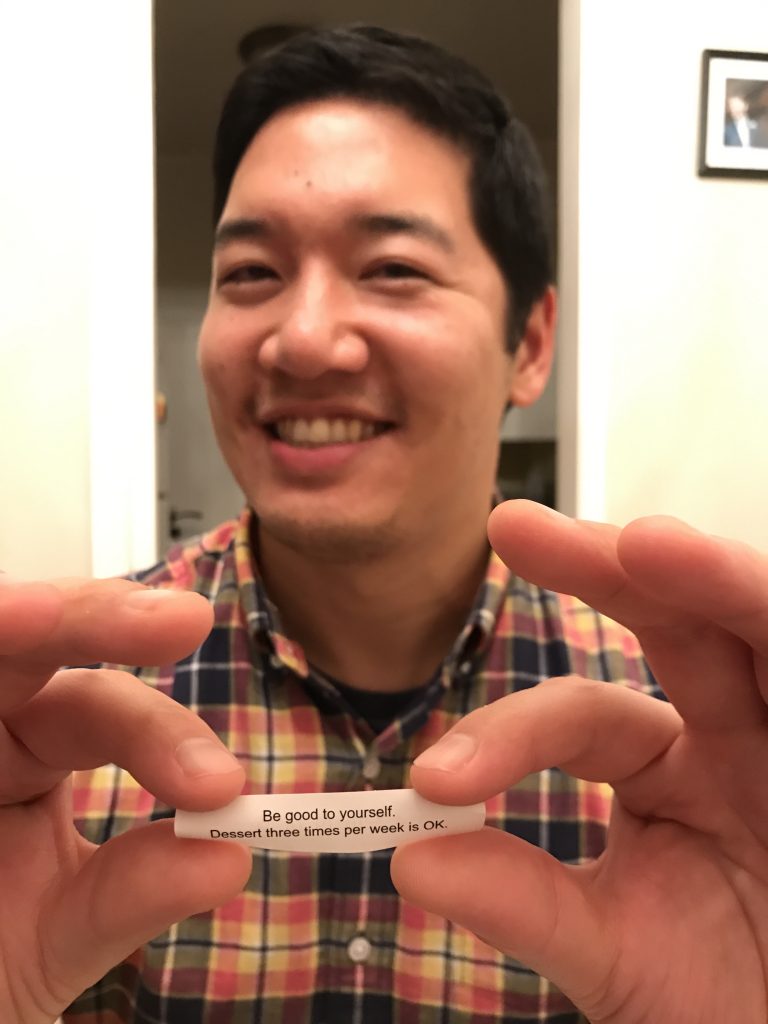 As part of the new and improved HV, each month we will highlight one of our beloved featured members on the site and in the Garden. This month, we're catching up with Chris Wu.
Chris grew up in suburban Texas with Taiwanese immigrant parents. He studied economics at Yale and USC, and after a brief stint working in corporate finance, he decided to become a writer. His work can be found in Litro Magazine, Chicago Literati and Star 82 Review. He has also written for the television series The Man in the High Castle on Amazon and Hawaii Five-0 on CBS.
We spoke with Chris about writing, reading, life in general, and pandemic hobbies. You can read the conversation below.
HV: Let's get it out of the way. Elephant in the room. We're Hieronyvision. You have some history with another Bosch-related project. Do you want to talk about it?
CW: Sure! I write instruction manuals for the global brand of kitchen appliances in my spare time. But when I'm not doing that (which is always, because that was a joke), I write on the as-of-yet untitled Bosch spin-off series that will be streaming on IMDb tv (for those unfamiliar, LAPD Detective Bosch's first name is Hieronymus). It's been a fun challenge writing for a character with seven seasons worth of streaming history, but having to now drop him into a new life situation with a new cast. Add to that our room of writers working exclusively over Zoom. It's been quite a unique experience (much like the rest of this past year).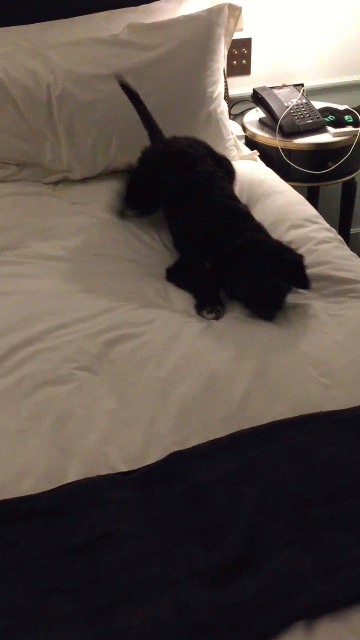 HV: What are you writing these days outside of work?
CW: I've been working on my own spec scripts, both features and TV pilots. Also, it appears that I've taken a short break from short stories for the past year or so. Instead, I'm thinking of taking some of my daily entries from journaling and expanding them into essays (or maybe short stories… who knows!).
HV: We're always happy read anything you write! Speaking of, did you read anything really great in the past year?
CW: Many good things. Minor Feelings. The Promised Neverland manga. Ted Chiang's Exhalation. Convenience Store Woman. George Saunders' A Swim in a Pond in the Rain is transformative. It's like taking his short story college course for the price of a book.
HV: What series would you recommend for anyone interested in becoming a TV writer?
CW: I personally like to write character-centric family dramas. So the shows that have probably helped me out the most in that regard are Friday Night Lights, The Sopranos, and Game of Thrones.
HV: Did you try any new hobbies or adventures during the pandemic?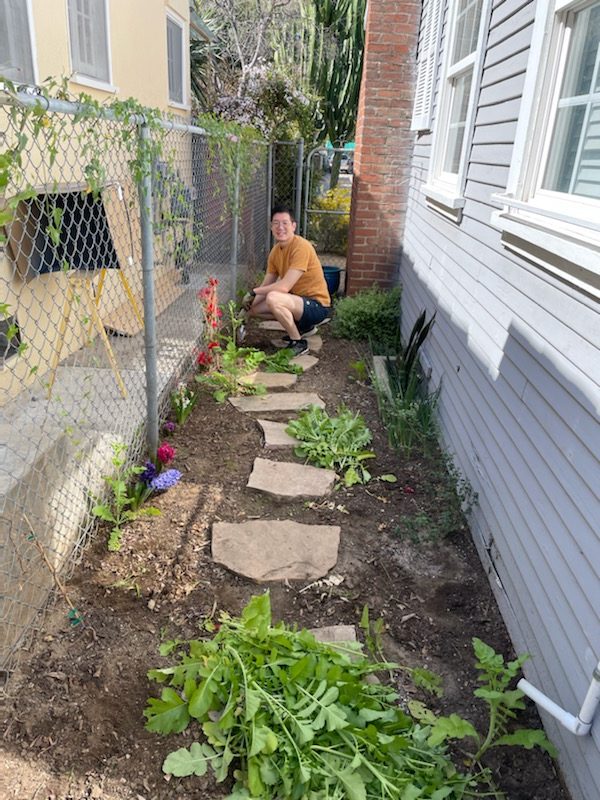 CW: Like many others who were quarantining, I tried gardening for the first time. Planting seeds and nurturing them to grow has been very rewarding (and sometimes very devastating… but hey, that's life). It's been surprisingly soulful and meditative.
[The Gardener's Note: Chris did not know this would appear in the Garden section of the new site.]
HV: What are you most looking forward to once the pandemic ends?
CW: I can't wait to travel. I love exploring and taking in new environs. Easing in with car trips to places like Cambria and Lake Arrowhead. At some point, I hope to brave international travel.
HV: Final question. We have to ask. What's your best cowboy skill?
CW: Definitely lassoing.